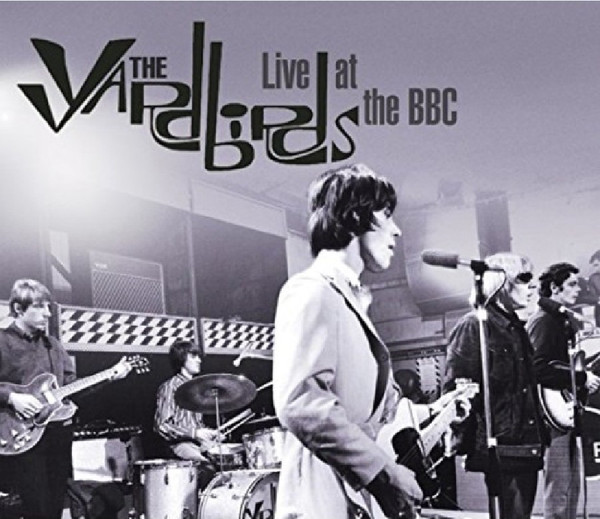 Tracklisting
1-01 I Ain't Got You 1:58
1-02 Interview: Keith Relf Talks About The Band's Background 0:55
1-03 For Your Love 2:20
1-04 I'm Not Talking 2:30
1-05 I Wish You Would 2:37
1-06 Interview: Paul Samwell-Smith Talks About The Recording And The USA Tour 0:59
1-07 Heart Full Of Soul 2:24
1-08 I Ain't Done Wrong 2:30
1-09 Heart Full Of Soul (Alternate Version) 2:21
1-10 Too Much Monkey Business 2:32
1-11 Love Me Like I Love You 2:51
1-12 I'm A Man 2:29
1-13 Evil Hearted You 2:30
1-14 Paul Samwell-Smith Talks About The 'Still I'm Sad' Single 0:52
1-15 Still I'm Sad 2:58
1-16 Hang On Sloopy 3:44
1-17 Smokestack Lightning 5:01
1-18 Interview: The Yardbirds Give Their New Year's Resolutions 0:46
1-19 You're A Better Man Than I 3:12
1-20 The Train Kept A-Rollin' 2:41
1-21 Smokestack Lightning (Edited Version) 3:34
2-01 Shapes Of Things 2:26
2-02 Dust My Broom 2:31
2-03 You're A Better Man Than I 3:02
2-04 Baby, Scratch My Back 3:17
2-05 Interview: Keith Relf Talks About His Solo Single 0:47
2-06 Over, Under, Sideways, Down 2:13
2-07 The Sun Is Shining (Edited Version) 2:44
2-08 Interview: Keith Relf Talks About Their USA Tour 1:20
2-09 Shapes Of Things 2:18
2-10 The Sun Is Shining 3:31
2-11 Over, Under, Sideways, Down 2:09
2-12 Comment: Barry Fantoni Talks About Jeff Beck's Guitar Playing 0:14
2-13 Most Likely You Go Your Way And I'll Go Mine 2:52
2-14 Little Games 2:25
2-15 Drinking Muddy Water 2:42
2-16 Think About It 3:11
2-17 Interview: Jimmy Page Talks About Touring 1:47
2-18 Goodnight Sweet Josephine 2:33
2-19 My Baby 2:50
Notes
Tracks 1-01 to 1-04 Top Gear recorded 22th March, 1965
Broadcast 10th April, 1965
Tracks 1-05 to 1-07: Saturday Club recorded 1th June, 1965
Broadcast 5th June, 1965
Tracks 1-08 to 1-09: Saturday Club recorded 21th June, 1965
Broadcast 26th June, 1965
Tracks 1-10 to 1-12 You Really Got.... (Kinksize Live Pop Package with The Kinks & Other Guests) recorded 6th August, 1965
Broadcast 30th August, 1965
Tracks 1-13 to 1-16: Saturday Club recorded 27th September, 1965
Broadcast 2nd October, 1965
Tracks 1-17 to 1-21: This Must Be The Place (With The Hollies, The Ivy League & other guests) recorded 18th November, 1965
Broadcast 27th December, 1965
Tracks 2-1 to 2-3: Saturday Club recorded 28th February, 1966
Broadcast 5th March, 1966
Tracks 2-04 to 2-10: Saturday Swings recorded 6th May, 1966
Broadcast 21st May, 1966
Tracks 2-11 & 2-12 from BBC One's 'A Whole Scene Going'Broadcast 18th June, 1966
Tracks 2-13 to 2-15: Saturday Club recorded 4th April, 1967
Broadcast 15th April, 1967
Tracks 2-16 to 2-19: Saturday Club recorded 15th March, 1968
Broadcast 16th March, 1968
All tracks recorded in mono
Remastered and restored in 2016 by Eroc
Special thanks to Jim McCarty and Paul Samwell-Smith for their invaluable assistance and insight on this release.
Also to Denise Black at the BBC.
Designed by Pete Hayward for Repertoire
Photography © Pictorial Press Ltd./Alamy Stock Photo
© 2016 BBC
Licenced courtesy of BBC Worldwide Ltd. in assosiation with Wadecircle Ltd.
This presentation:
© 2016 Repertoire Records (UK) Ltd.
www.repertoirerecords.com